As a father of five and foster parent with his wife Kathy, Jim Runestad has always put family first. As County Commissioner, Jim worked to make a difference for families in Oakland County. As State Representative, Jim fought against corruption and for families in our community. And as State Senator, Jim Runestad will continue to be a common sense problem solver for you and me!
As your next State Senator, I promise you that I will always stand up for our families, our children, our seniors, and our most vulnerable.
MY PRIORITIES
PROTECTING OUR CHILDREN AND OUR MOST VULNERABLE
• Sponsored legislation to require foster care quality standards
• Improved elder care investigations to help defend seniors from fraud
• Worked to revise the juvenile justice system to improve the lives of our young people
• Supported school safety initiatives and funding to protect our kids
• Voted to increase education funding an additional $1.8 billion annually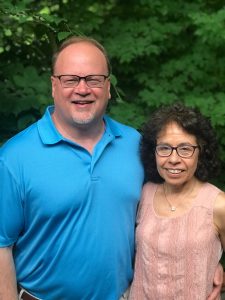 CREATING A HEALTHIER ECONOMY
• Committed to promoting skilled trades in our public schools, and to making Michigan a national leader in vocational training so that every student is career-ready
• Supports lowering Michigan's high auto insurance rates by reforming Auto No Fault Insurance
• Voted to invest over $4.5 billion to fix our roads, bridges, and water systems
CLEANING UP GOVERNMENT
• Fought to take away taxpayer-funded benefits from felons who took bribes while in office
• Worked to cut fraud and waste, making government more accountable to the people
• Led the push to stop former lawmakers from lobbying for corporate special interests
This November, let's send a common sense problem solver back to continue working for us!
Run with Runestad!